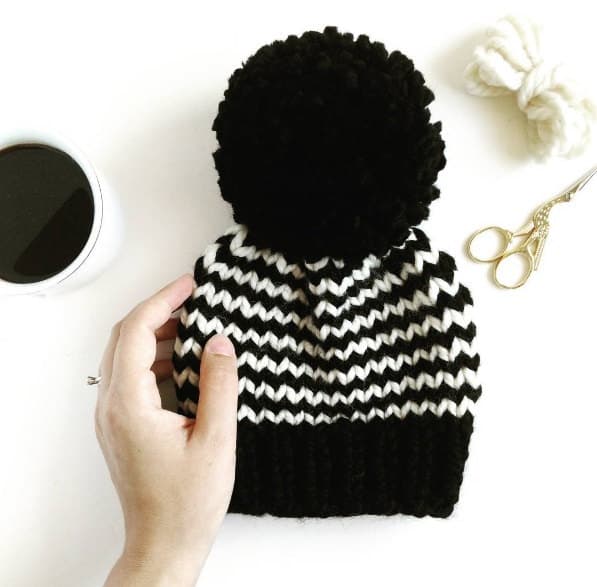 If you're anything like me, you can't stand imperfections in your knitting. Let's talk about jogs for a second. When you're knitting in the round, you're knitting a continuous spiral, so your end of the round stitches end up slightly higher than the stitches at the beginning, causing a not-so-pretty jog in the knitting. One row stripes can be a little tricky to appear seamless, so I thought I'd make a little tutorial showing how I knit my stripes to share with you! So here goes…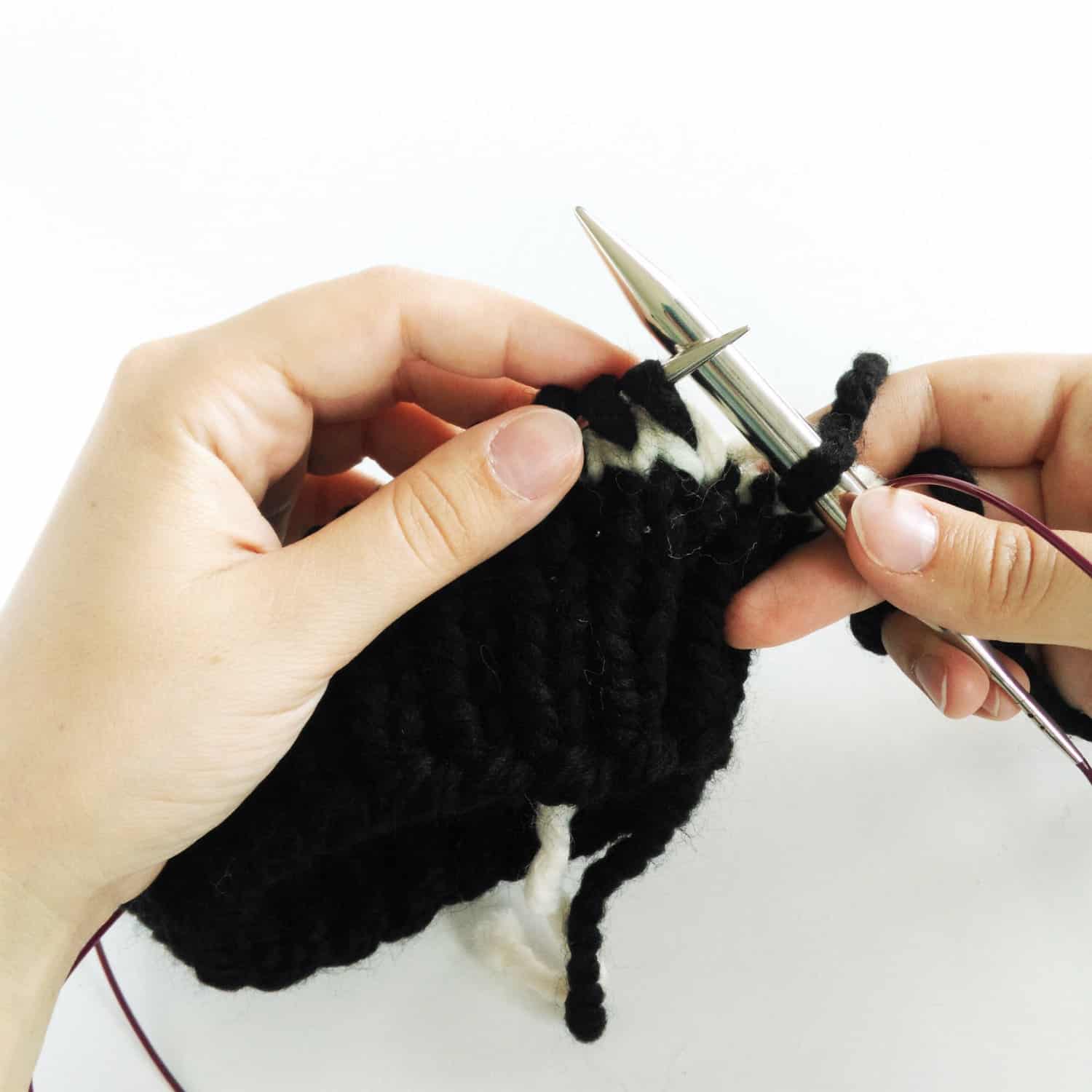 When you join a new color (shown in black), knit one round until you get back to the first black stitch.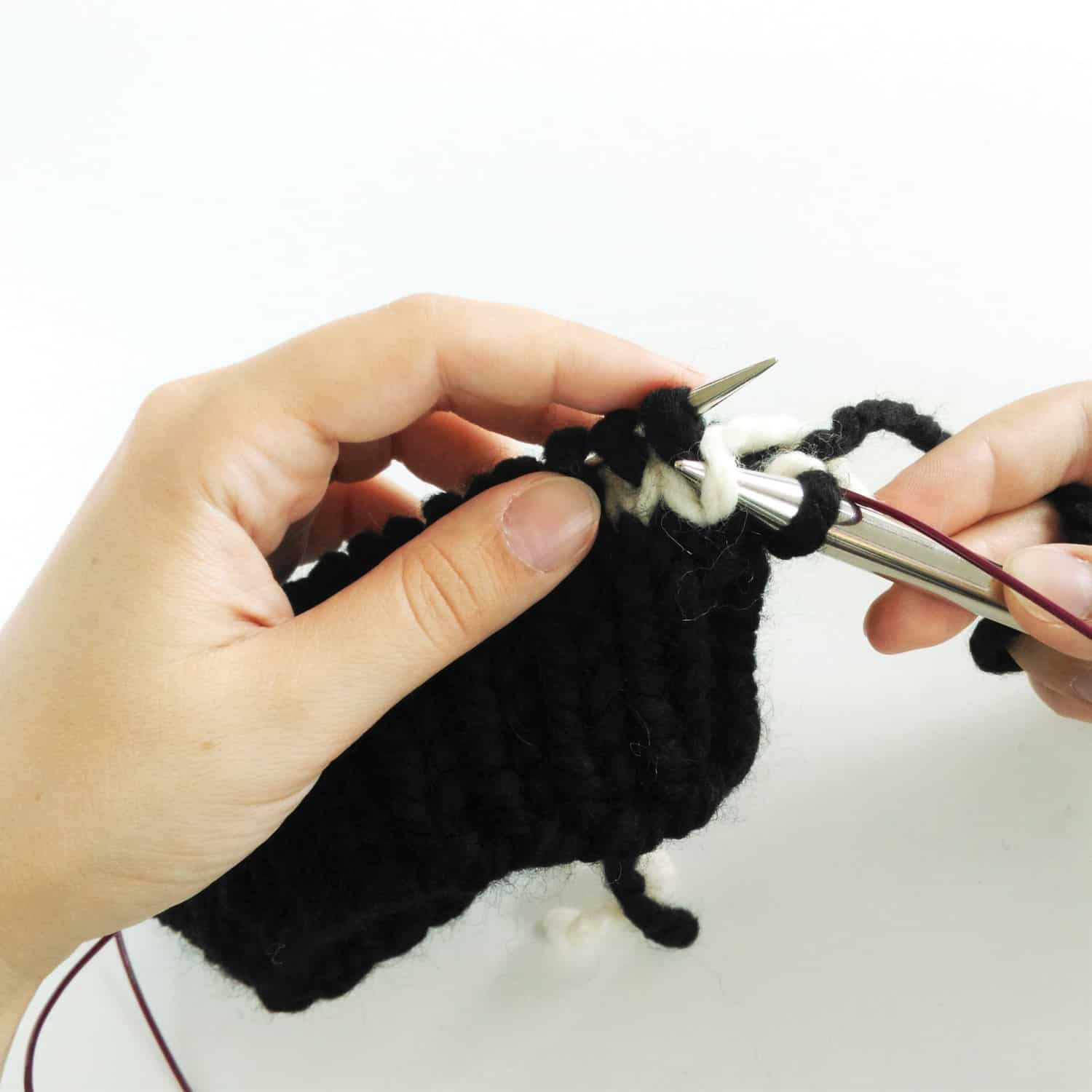 Using your right needle, lift the stitch below your next stitch…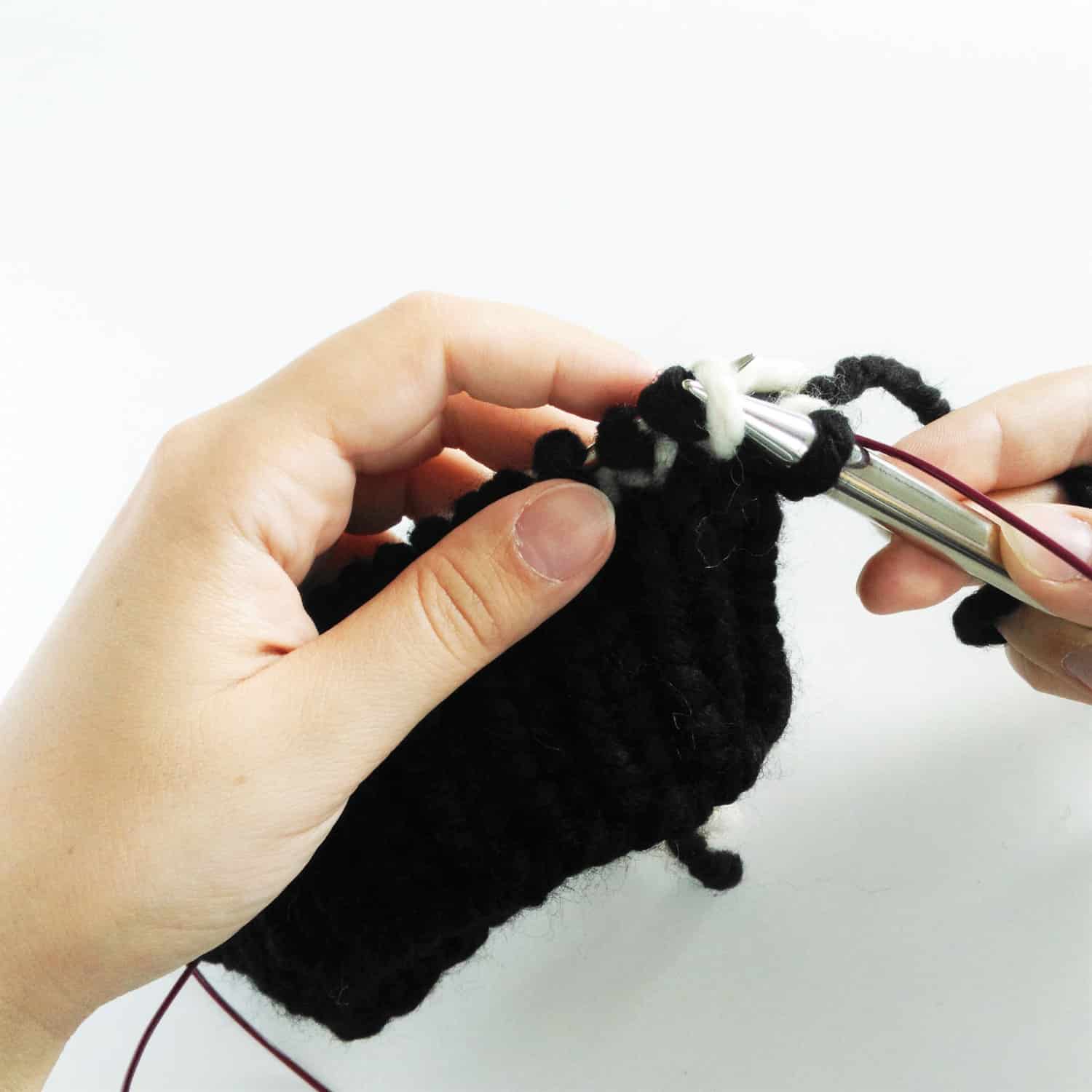 … and place it on your left needle.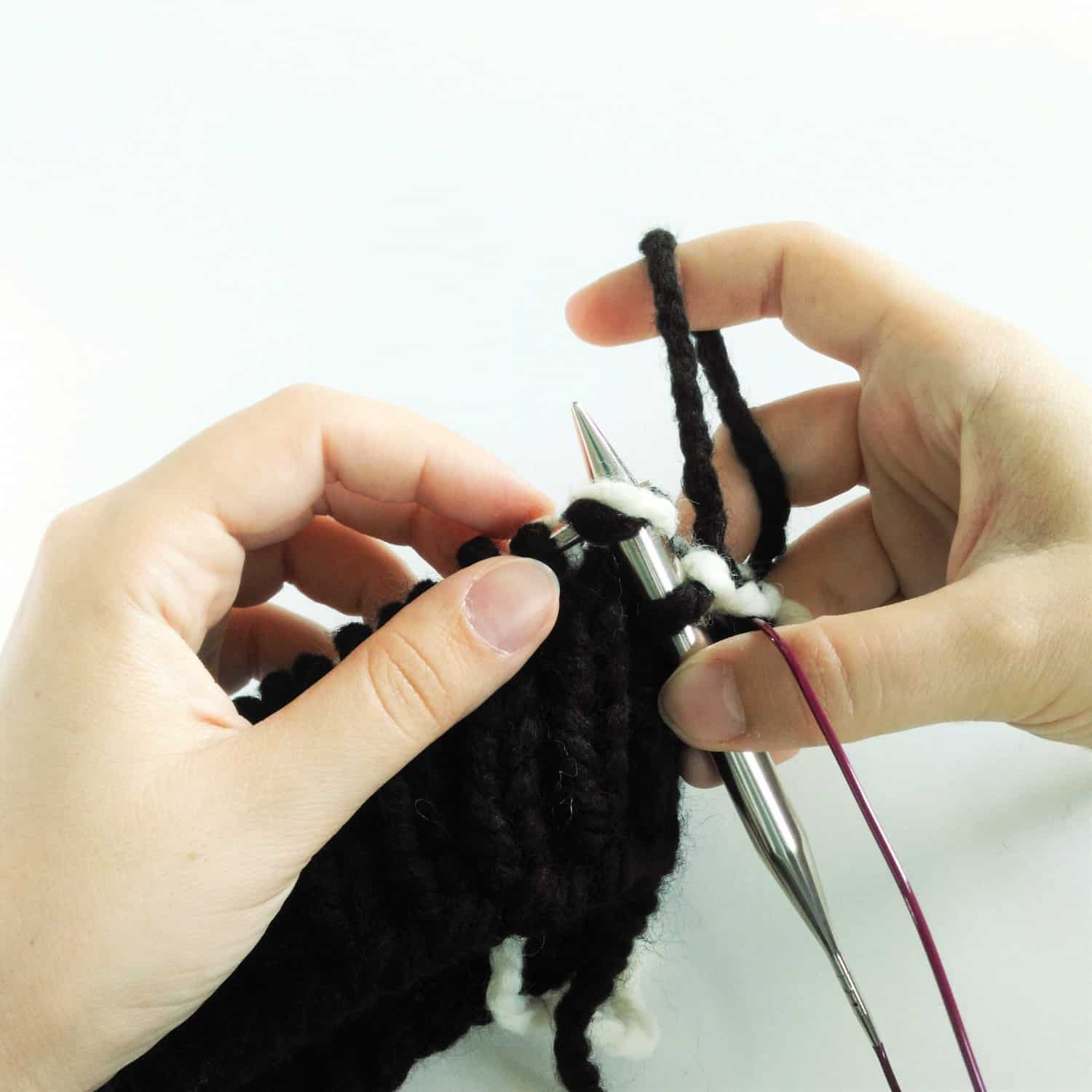 Then, still using the black yarn, knit these two stitches together.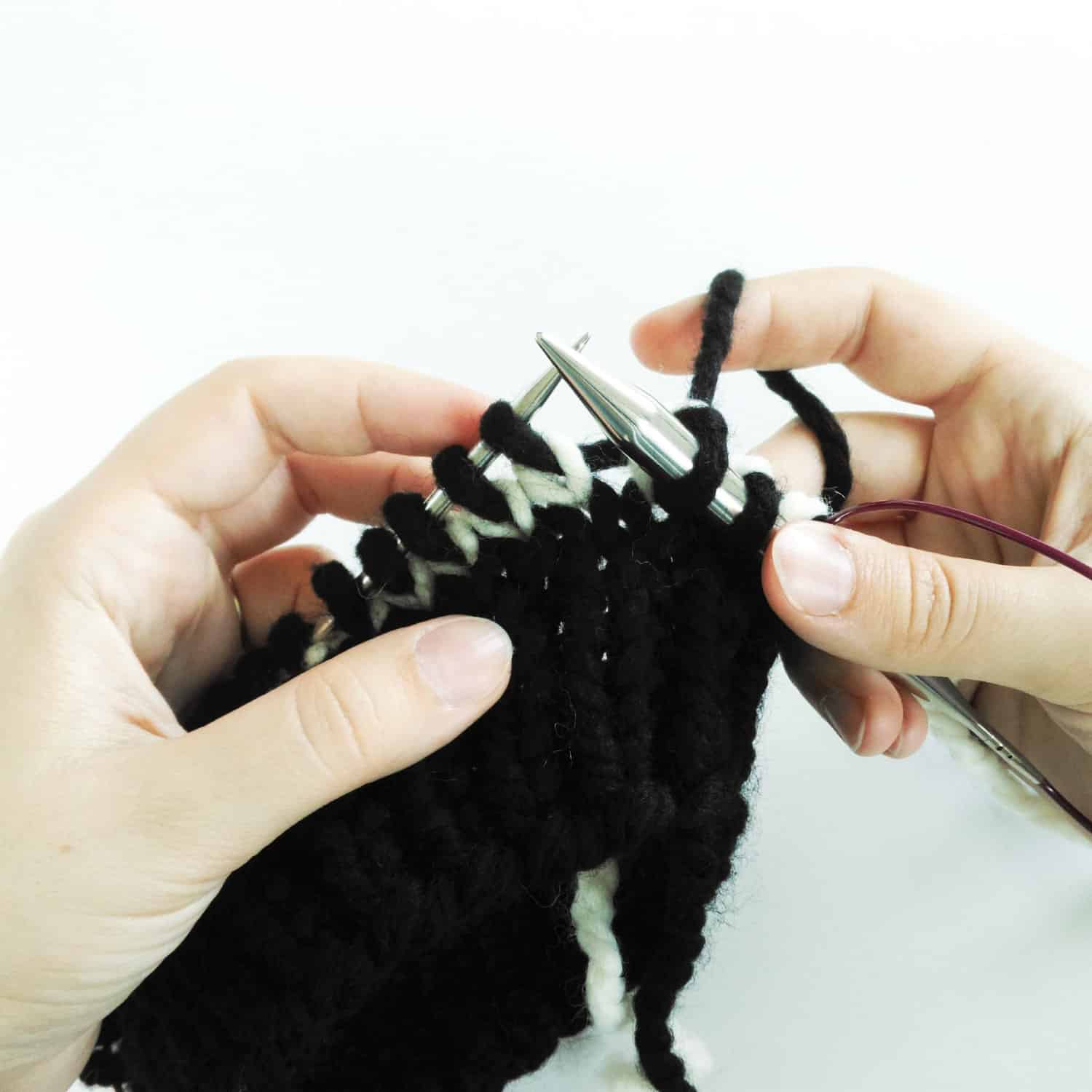 Done!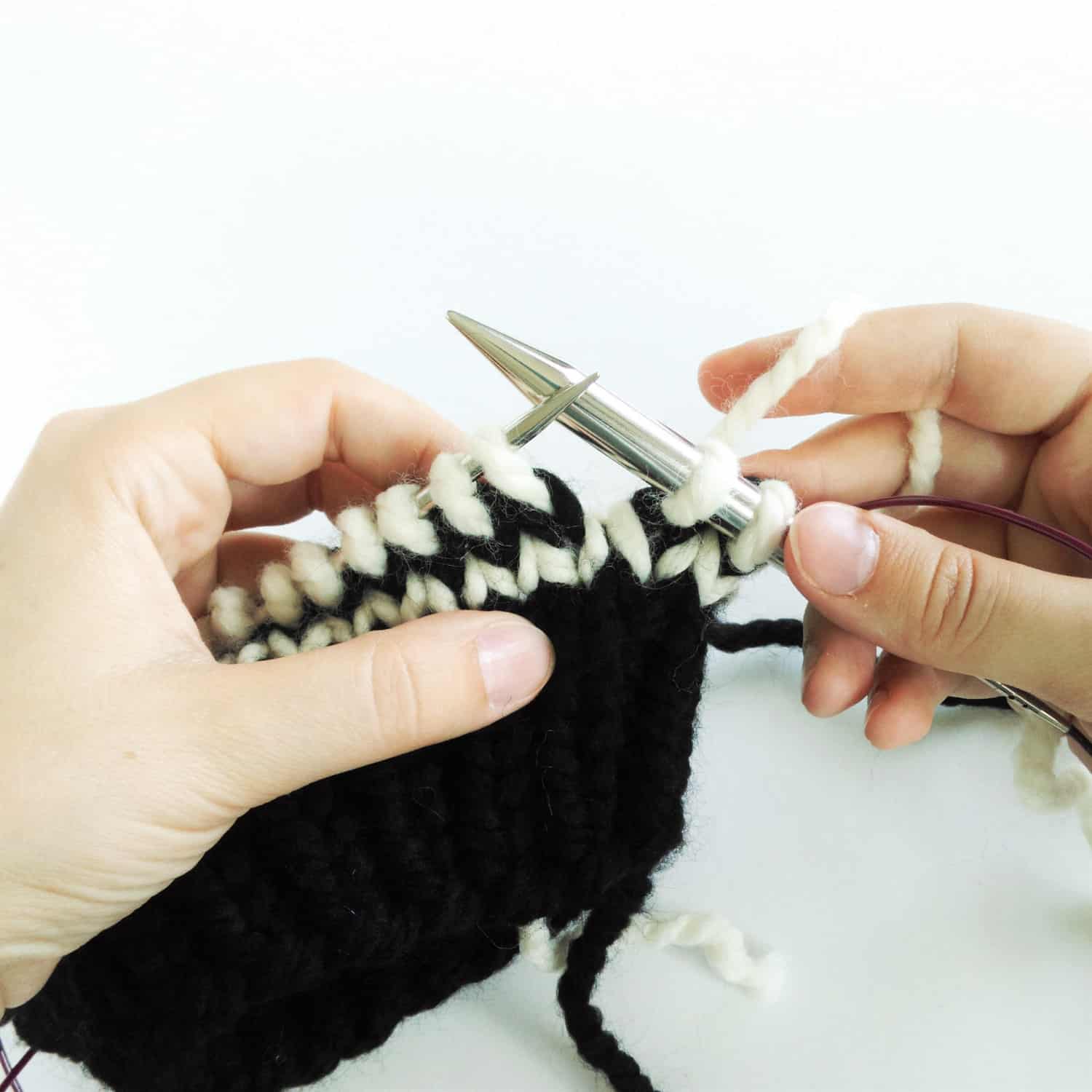 Switch to your next stripe color (shown in white), and knit around until you get back to the first white stitch.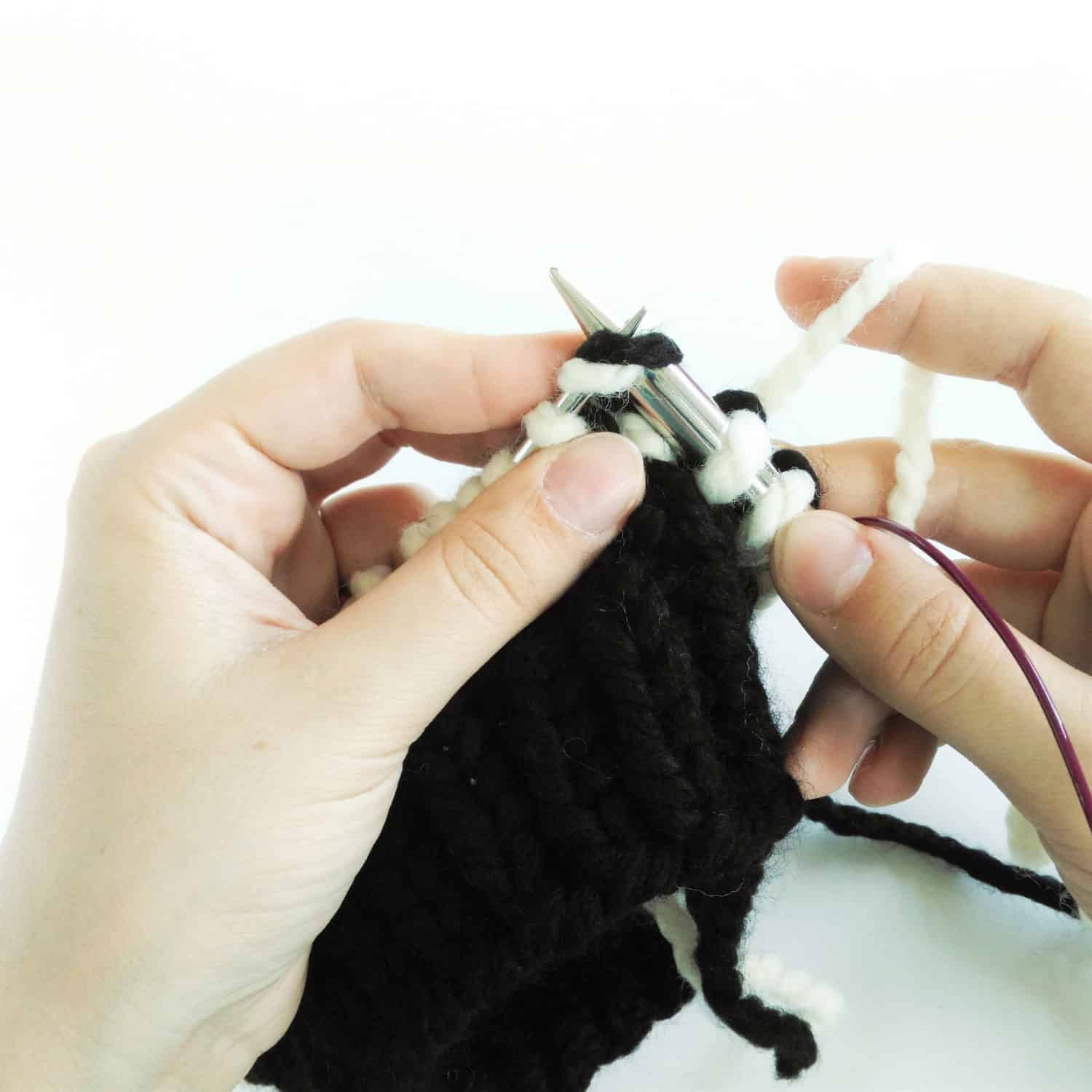 Then repeat what you did before – lift the stitch below that first white stitch, place it on the left needle and knit them together (still using the white yarn).
Each stripe will begin one stitch to the left of the stripe below it, so your yarn is carried diagonally across the inside of the work.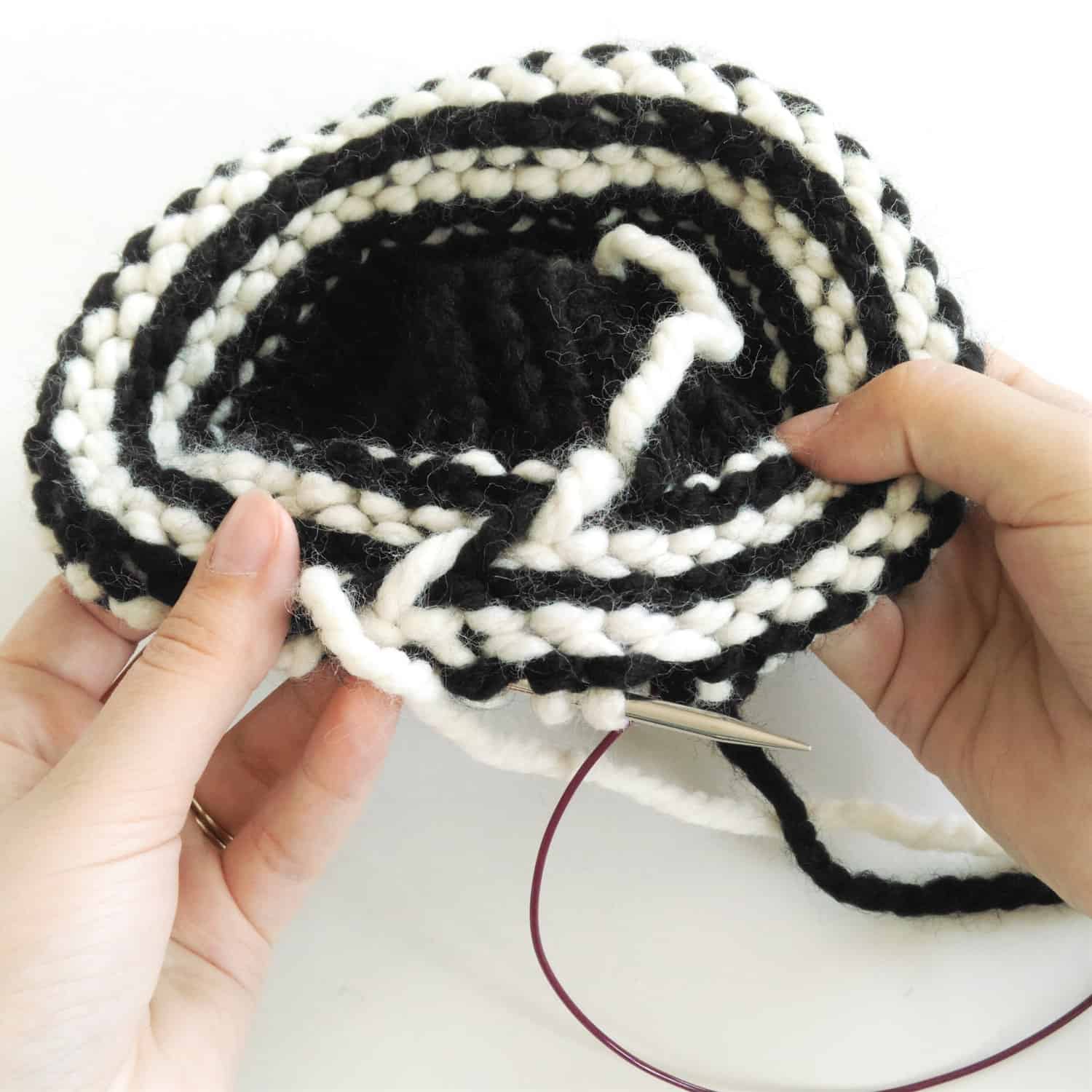 The innards.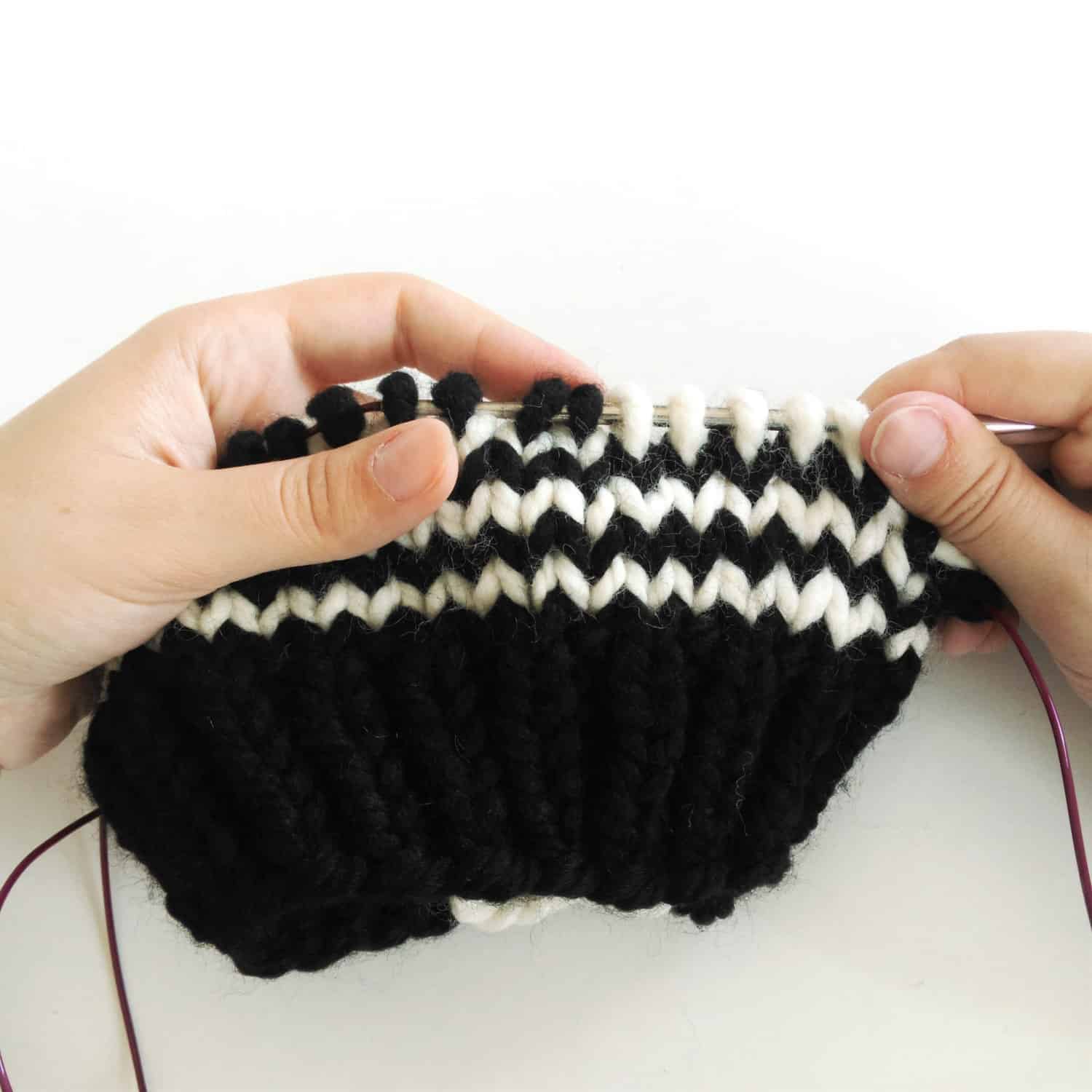 Seamless!




I hope you have found this tutorial helpful! For this hat, I'm using my basic chunky hat pattern (found here) and working in stripes instead of a solid color.