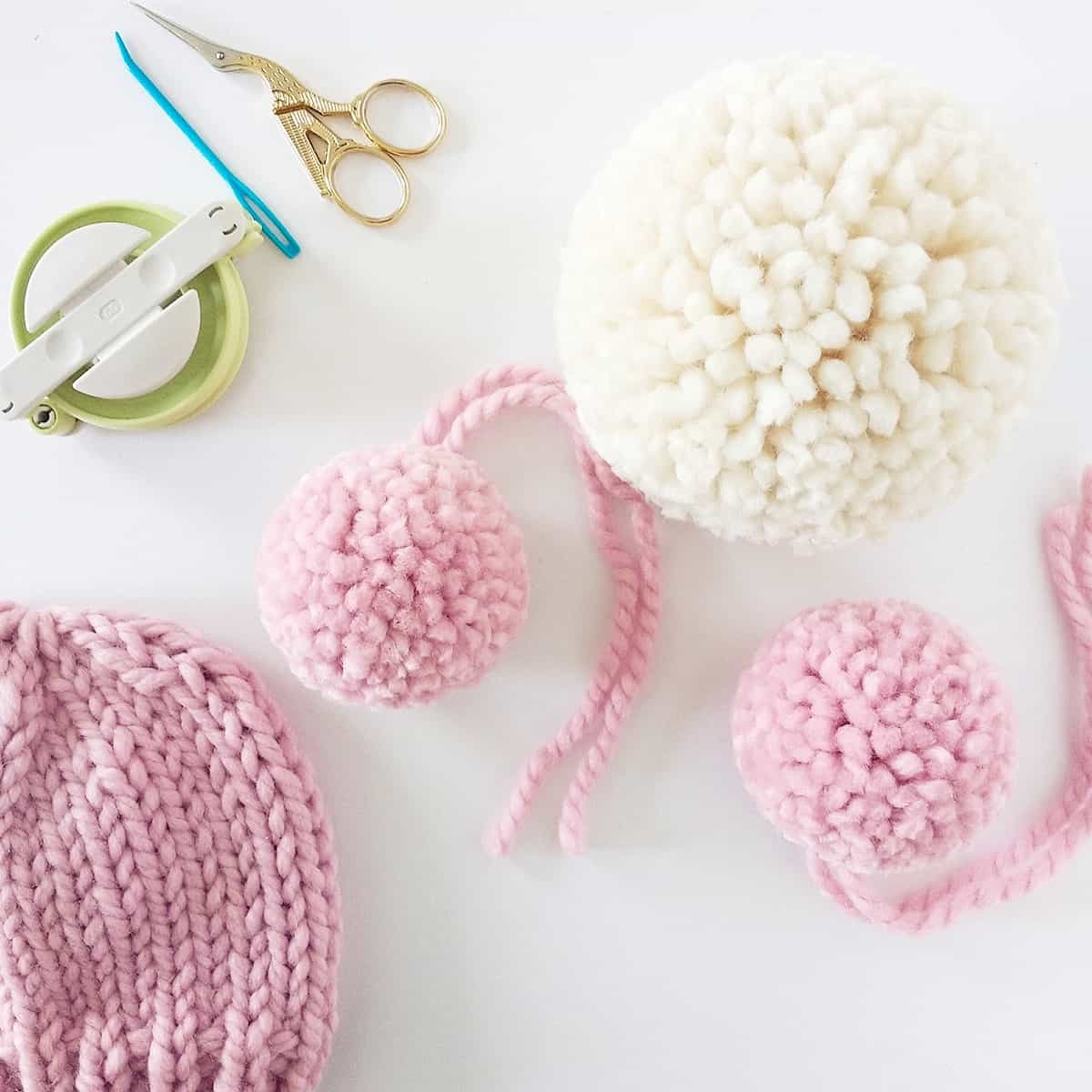 Note: This post contains affiliate links.
Hello again, friends! I get a lot of questions about my poms and how to make them. Well, you asked for it, so here it is – a video tutorial for how I make my XL poms! Thank you for your patience, it's tough getting a kid free morning around here to plan a video tutorial! Here's what you need…
Materials:



Here is the tutorial in all its awkward glory! Enjoy! 😉
I'm hoping to make more tutorials for the other pom sizes I make, so stay tuned – follow on Instagram @kniftyknittings or subscribe to me on YouTube to be the first to hear about new tutorials.